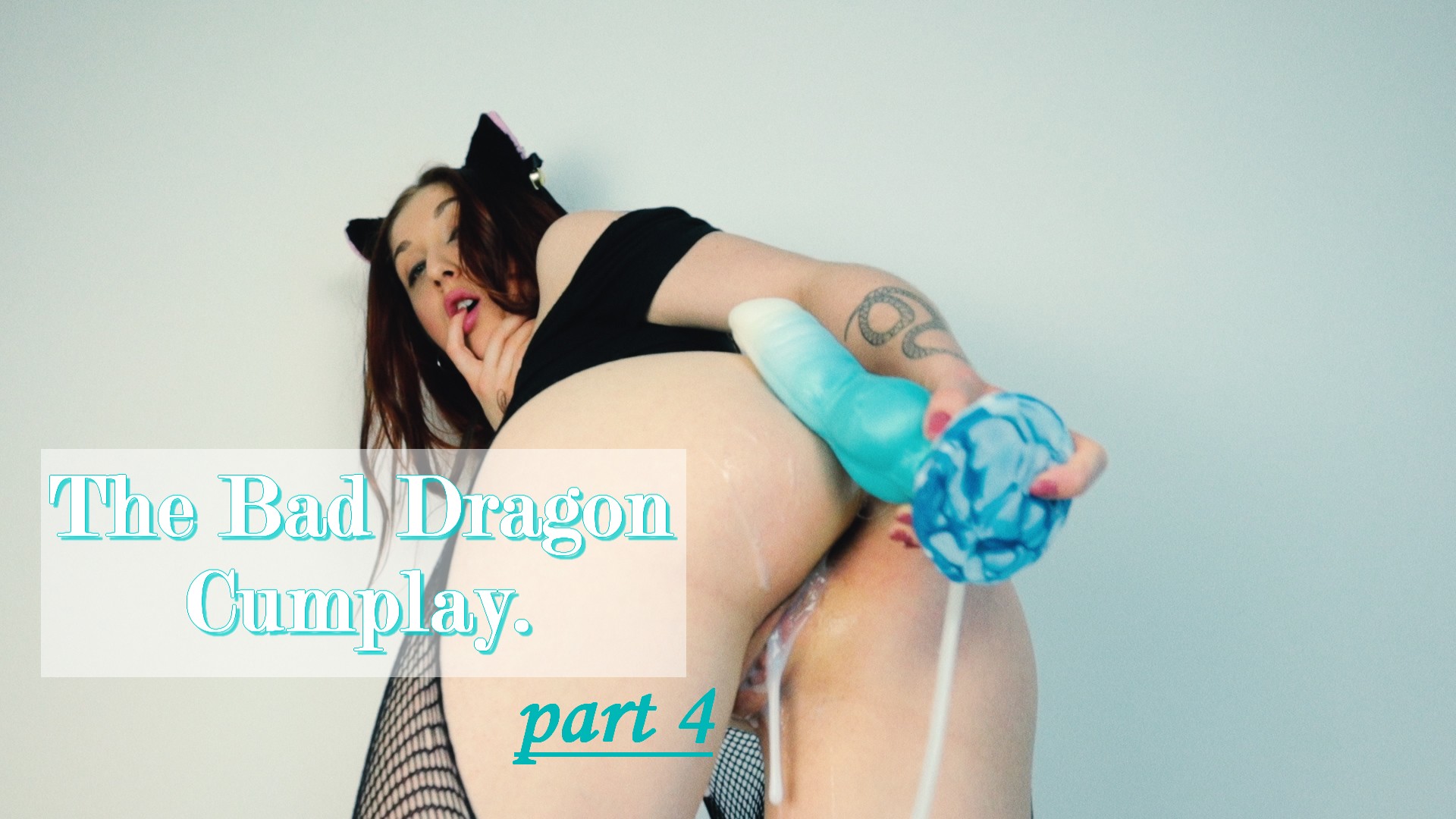 The Bad Dragon Cumplay – part 4.
It's been so long since I posted my Bad Dragon Cumplay pt. 3!
I know you've been waiting for the next episode, and here it is. With my cat ears and torn fishnet on, I play with my Austin toy using 7 different angles and positions. I did 2 long pussy close-ups so you can enjoy the creampies all you want – the video ends with a blowjob and multiple cumshots. I even used white lights on-set to give the scenery a more "professional" vibe and quality while shooting. In the end you will definitely find something you like in that top-tier fap material, especially if you're into hentai-esque stuff.
As you already know, I'm in love with cumlube and weird toys; cumplays take a lot of energy but as a viewer of my own content they're my favorite videos. I hope you will like this one as much as I enjoyed shooting and editing it. Make your little catgirl a happy kitty and watch her get filled!
Let's celebrate the launching of my 4th Bad Dragon cumplay! So happy I can keep doing those. Grab the latest part now before it's too late: