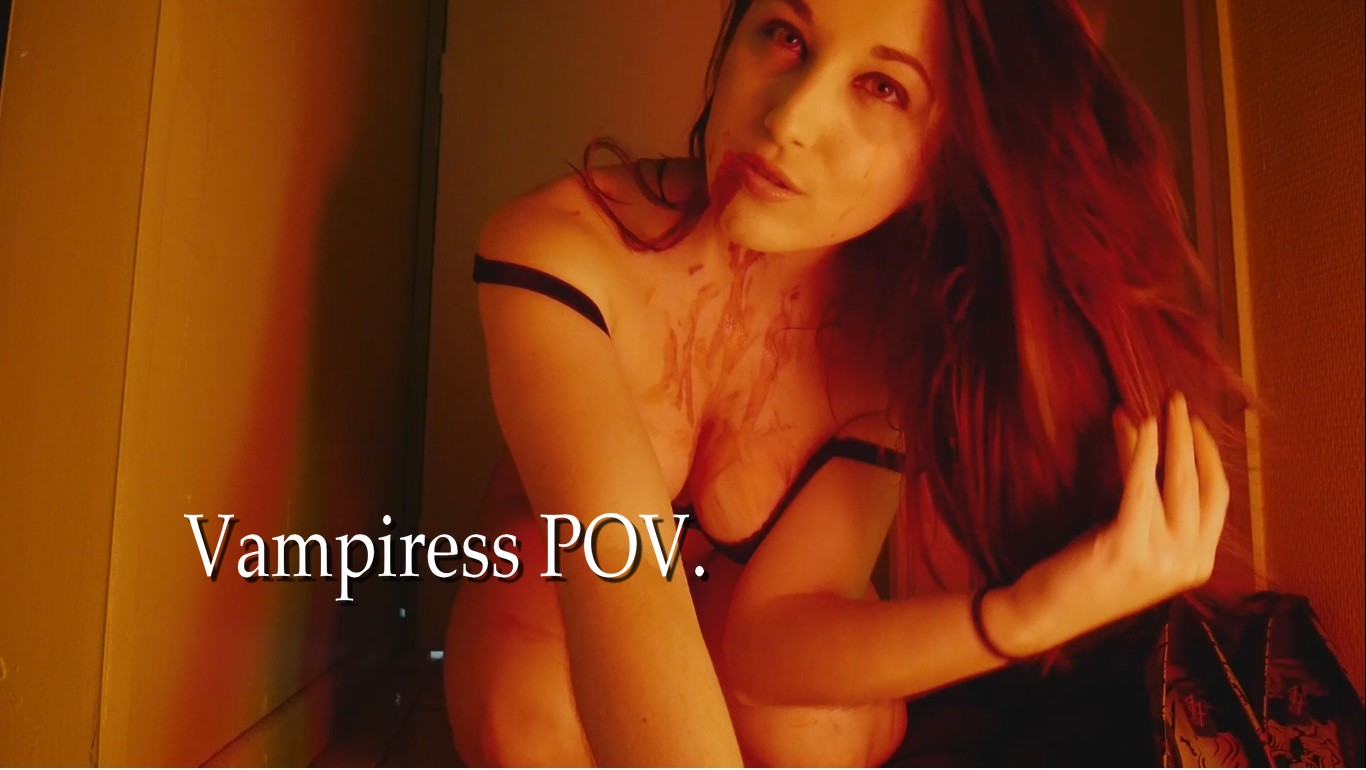 It was a dark and gloomy night – you still decided to go out. Hanging out with friends, drinking a bit too much, and then walking back home… But on your way you saw a strange lady; she smiled at you, her eyes were shining in the dark. That's all you can remember of.
Later on (minutes ? hours ? days maybe ?) you wake up in a red room. The lady sits there, soaked in red. She says you're going to die. She says she can make you enjoy your last moments, because she likes to "have fun with her preys". She demands you worship her feet, she rides you, and gives you a footjob as you're feeling weaker and weaker. You faint one last time, closing your eyes as she's getting up, probably ready to finish her meal."
Happy Halloweeeeeen guys ! I really hope you will like this vid. You may have guessed that I've taken a very hard decision: i'm now into soft porn. This is my first time, so please, be gentle. I really liked doing this vampire-themed video; I felt glamourous and dangerous, which was actually thrilling. I hope you will like the lights as well, I tried to give it a very gloomy and worrying horror-movie like atmosphere. Leave me a comment or a review, I want to know if you like my new style !
Spicy kisses from your succubus.
(PS: I tried the vampire teeth but that crap wouldn't hold on to my actual teeth so I just threw them in the trashbin. Sorry 'bout it !)