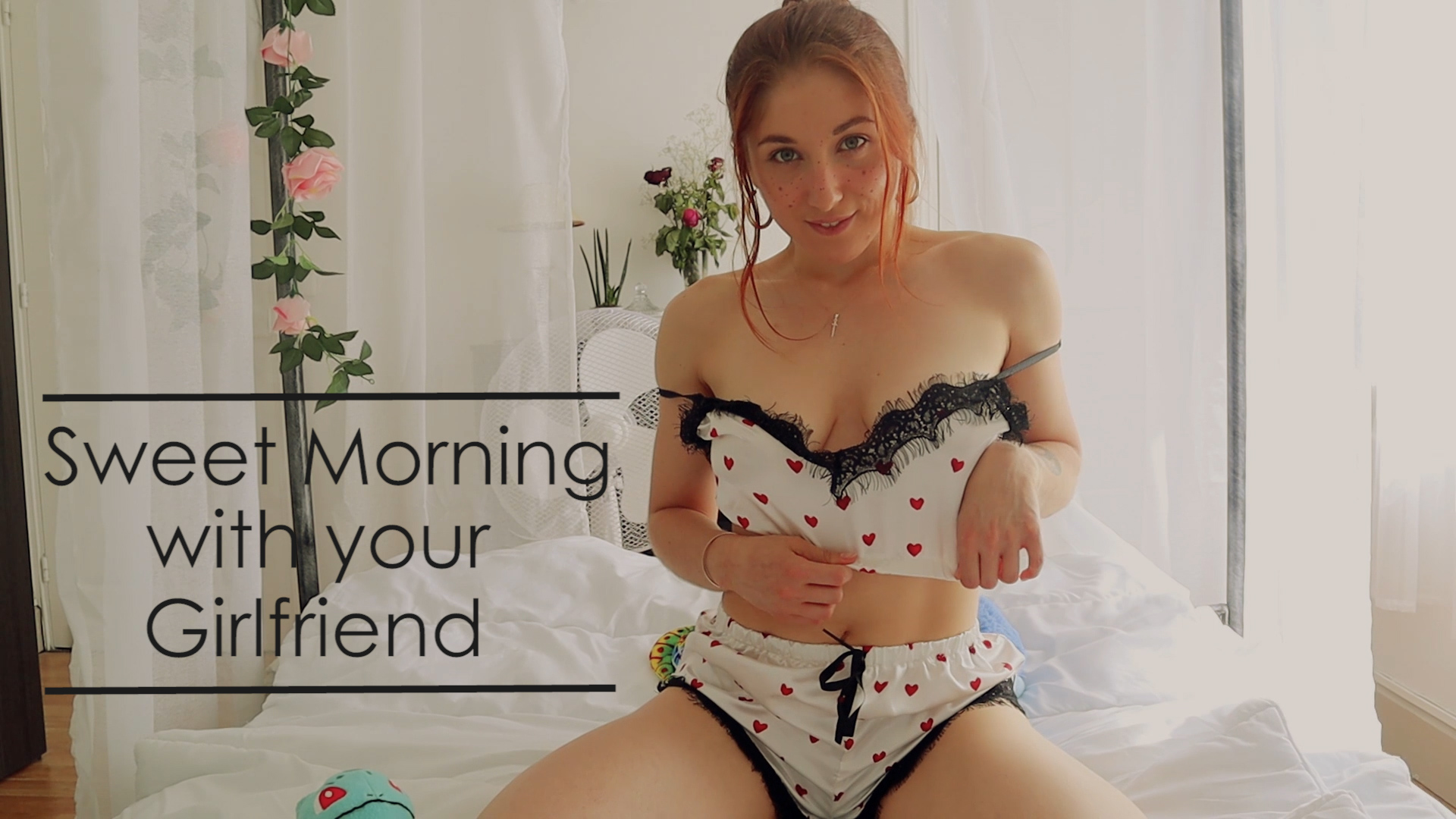 VIRTUAL SEX-Sweet morning with your GF.
Good morning, my love! Wake up! Today, I want to take care of you and make sure you feel loved. The weather is fantastic and we should go out – after staying up in bed for a while, obviously.
In this immersive GFE video, I put you out of sleep slowly and gently, saying nice words and touching your face in an ASMR fashion; noticing how turned on you are, I suggest giving you a sexy show and hump your pillow with and without PJs as you stroke your sex for me.
Since you want to see more and we're both getting hornier and hornier, a quick masturbation session follows until I can't wait any longer and ask you to fuck me. Two virtual sex sequences give a conclusion to the vid – doggy style and riding. The video gets more and more intense with time, getting from cute to really sexy.
I tried my best to make it as immersive and relaxing as possible, it is specifically designed for people who are into real-life girlfriend experiences, so get ready for a kinky morning with your caring GF.
Thank you for your support; grab this video now before the offer ends !