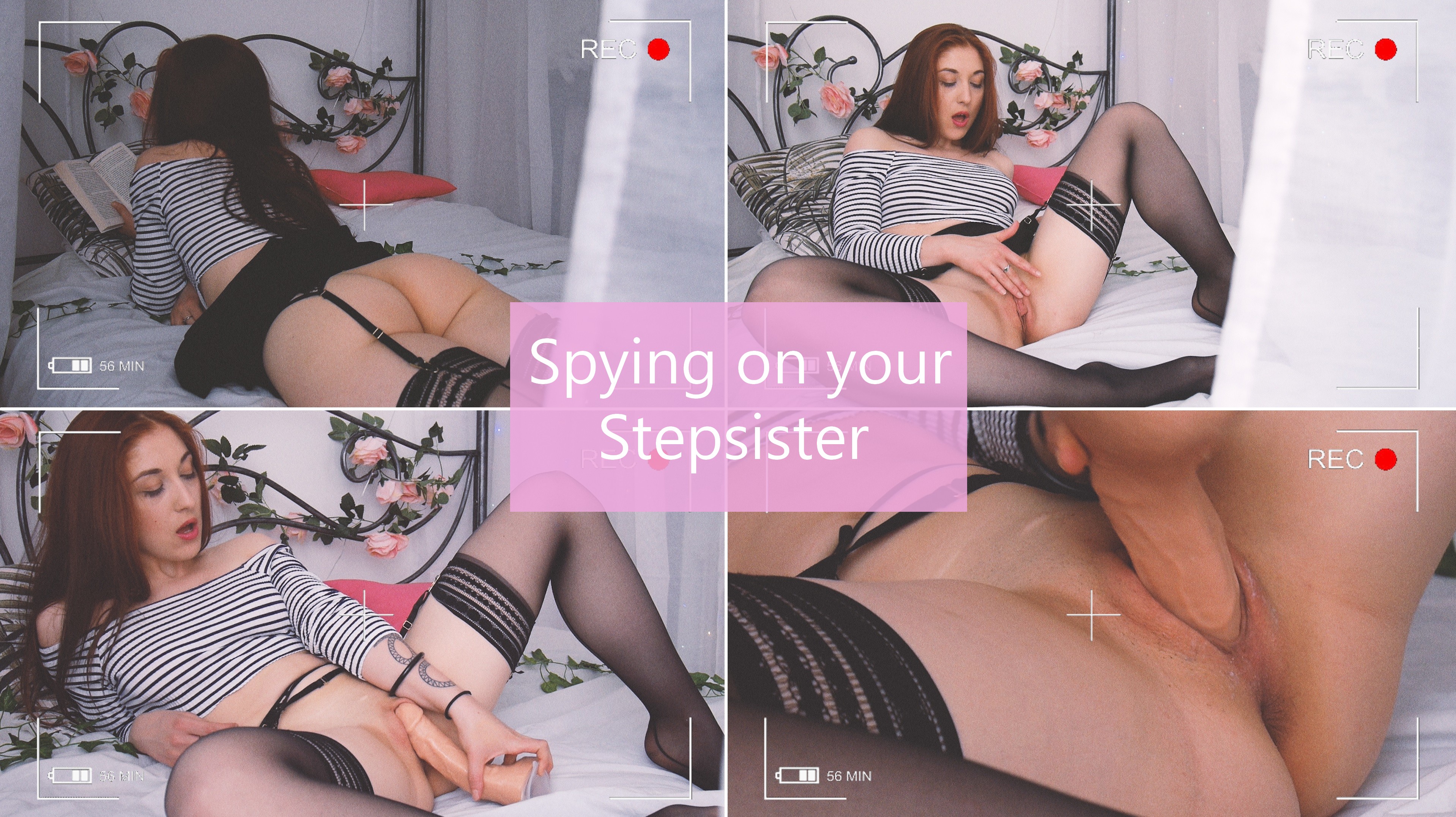 VOYEUR – Spying on your Stepsister.
Spying on your own stepsister – how pervy of you! Why did you even place cameras in her bedroom in the first place? You definitely know why, do you? It was not her reading or her texting friends you were interested in. You do know about that one habit she has; every afternoon, after school, she goes to bed to satisfy her teenage urges. It's all hormones and lust, an inexhaustible desire and need for sex that turn her into a dull, thoughtless creature. She has that one dildo she's particularly fond of – a massive cock she spends hours with, fancying about the deepest amazements of lovemaking. Whenever you can go unseen, you take the cameras back and enjoy the results of your lusty secret ways. Strangely enough, it's like she's acting different lately; like she knows. You can see her glance straight into the camera from time to time, and you feel like she's obviously putting on a show for someone to see. Is she aware of not ? Watch the tapes and find out.
This video was a lot of work – I tried my best to act candid and make it all look like you're watching actual tapes, as shown in the preview. It's pretty amateurish and spontaneous; I've had two orgasms during this vid (the second one being less intense than the first). Hope you will like the voyeur experience. ♥
Get it on Pornhub ! Get it on Manyvids !