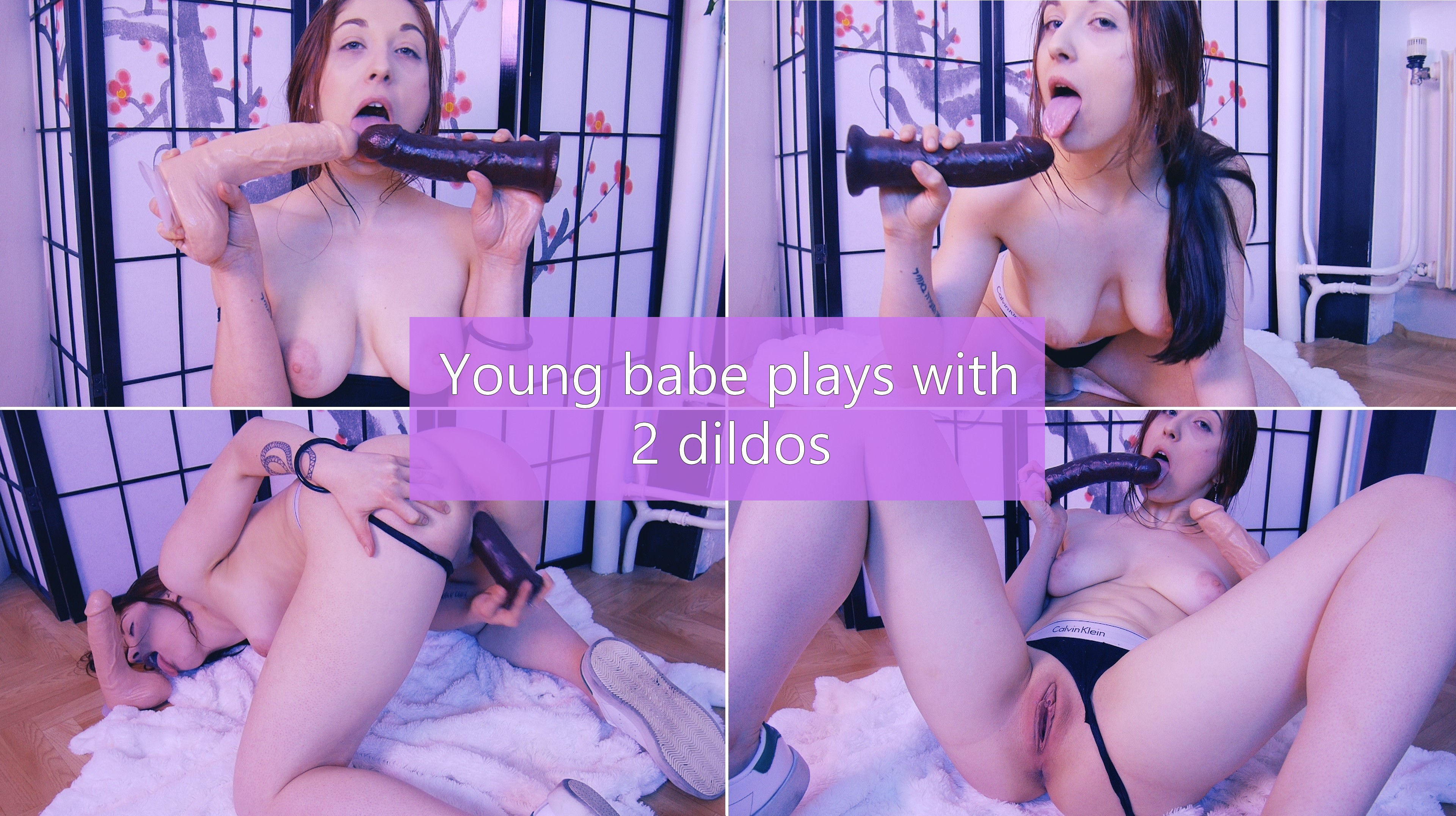 Young babe plays with 2 dildos.
B/B/G threesomes – that's a huge fantasy of mine ! I often lay in bed and masturbate, daydreaming about soft, muscular, hot bodies; either flesh or steel (most often steel I confess – androids are my deepest kink), and these faceless entities have no other purpose than taking care of me and giving me as much pleasure as possible. I shot this vid on a hot, sunny Saturday afternoon; don't ask me why but I felt so hungry and horny. I figured out I would play with my two biggest dildos, since the urge of feeling thick stuff in my mouth and pussy was so intense… Strangely enough, I ended up being more careless than ever, probably because of the arousal; by careless I mean I didn't play for the camera, but for ME. And lord, did I love it ! Hope you will like it too.
This video contains oily massage, teasing, dildo play, blowjob, dildo riding, doggystyle, close-ups, missionary, pussy pulsations, and a strong climax. ♥♥
Get it on Pornhub ! Get it on Manyvids !