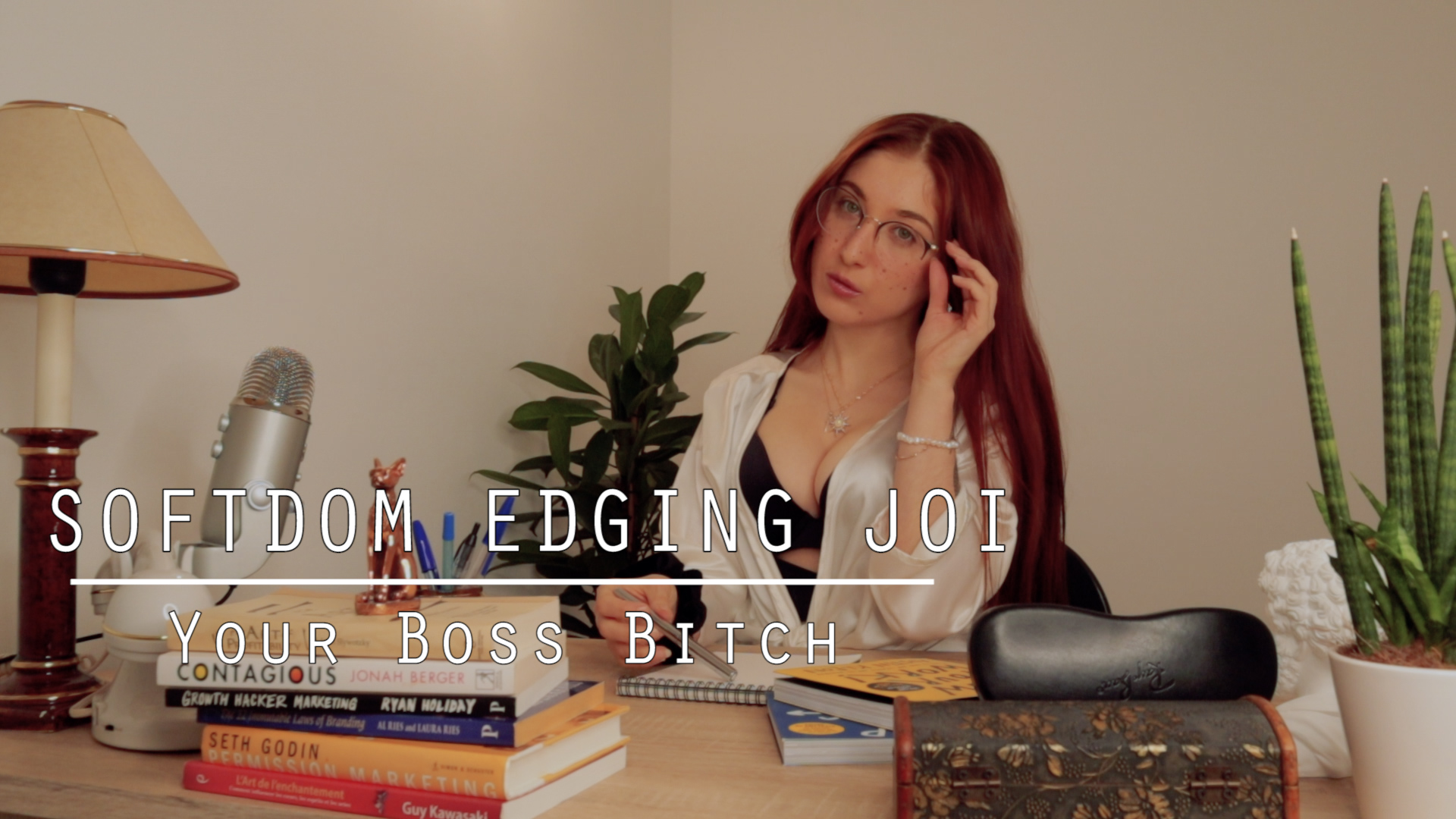 SOFTDOM EDGING JOI – Your Boss Bitch.
Your boss bitch. Not exactly yours – but you hope she will be soon!
You applied for a job in her marketing agency, and she accepted to meet you in her own office.
She likes your profile, it seems; is it because of your professional experience, or does she sense your predisposition for serving and being a good boy?
She is the only woman in the building – the one in charge, running her business and her army of devoted employees, from high-ranked copywriters to skilled designers.
Do you have what it takes to be of any use to her?
You'll have to prove your devotion before she gives you the job – not only to her clients, but especially to her!
Don't question her authority, do as she says, do not EVER disappoint her, and who knows, maybe one day you will be privileged enough to be closer to her…
One ultimate test is all she needs to decides whether you're obedient enough to please the femme fatale she is.
This is my favorite softdom JOI I've made so far, and I hope you will like it! It's nothing humiliating, but it has a lot of edging and confident boss bitch vibes. Don't overthink it: take off your pants, and obey! You know that's what you want.
Note: my laptop did an update and shut down by the end of the video without me noticing, and because of this my Blue Yeti was turned off, so there's a slight white noise from 18min until the end, but nothing bad. Contains cute music intro.
Your boss is waiting for you in her office! Meet her now, and show her how good of an employee you are. Quick!